Ways to help - Resurrection of hope Uganda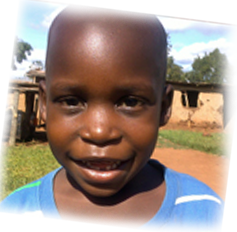 You can help the orphaned, less privileged, vulnerable children and the poor by partnering with (ROHU) Ministries.
1. SPONSOR A CHILD
Your gift of at least $480 a year ($40 monthly), helps to provide for over 75 children.
Primary and Secondary education at a Christian school with opportunity for post-secondary education
School supplies and uniform
3 meals a day
Extensive medical care
Christian discipleship, mentoring, and counseling
Spiritual growth activities for the children and their families and or guardians.
As (ROHU) sponsor, you receive:
Photo and biography of one of the children in our Child Sponsorship program
Original artwork from of the children in our Child Sponsorship program once a year
Quarterly updates on (ROHU) Ministries
2. SUPPORT OUR FEEDING PROGRAM
in the streets of Jinja town. Over 100 orphaned and vulnerable children rely on us Mondays and Fridays for food and please also pray with us for God's provision as we continue feeding our other children in the communities we serve in. This can be overwhelming, and yet God always provides.
3. GIVE WHERE MOST NEEDED
Whether medical, Education, relational, vocational, rehabilitation, supplies, evangelism, there are needs everywhere. Our team in Uganda faces life and death each day in the Communities as they serve.
4. PURCHASE JEWELRY
made through (ROHU)'s vocational program to benefit the widows in the slum community of Walukuba Masese, Musima, Buwenge and Buwolelo. When you purchase from from us, you help employ a hard working mother to care for her own family. All profits from (ROHU)'s jewelry sales directly support the well being of the people in the communities.
5. SHARE OUR STORY
Not that ROHU would receive any glory, but that we would awaken the world to the needs of the orphan, the poor and the oppressed. Be educators with us. LIKE us on Facebook, and follow us on Twitter. Subscribe to Resurrection of hope's blog and share it with others. Help us be a voice for the people and children of Uganda.
6. PRAY
We need prayers for strength and wisdom. We need prayers for provision and protection. Please pray for the Ugandan people for salvation and restoration with God. Pray for the little children that they would know God's love and experience it. Never underestimate what your prayers can and will do! More...