Projects - Resurrection of hope Uganda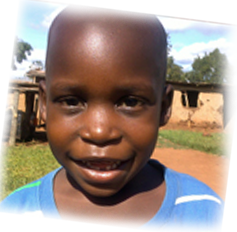 (ROHU) has planned and implemented several projects to further our love and outreach to the people of Uganda and children. This has helped us serve our communities very well, we are also currently in the process of evaluating organizations to partner with that coincide with our mission so we can, may better serve the people of Uganda.
Education (Child Sponsorship).
Jinja has one of the highest illiteracy rates and lowest school enrollment rates in Uganda. This is because the cost of education is prohibitively expensive and if cheap it's very poor. Yet receiving an education is one of the most significant and sustainable way in which children can improve the standard of living for themselves and their families, so it's through this that ROHU stands and is dedicated to promote education through our child sponsorship program. Through this we have seen many attain an education hence having hope to push on.
Christmas party Events.
It's now three years ever since we started doing this, all we have seen is the love of Christ being manifested in the lives of the children in the communities, every year we host close to 2000 children coming together to celebrate the birth of our Lord Jesus Christ through educative games, sports, music dance and drama and at the end share In food together. This is in no segregation of religion or belief; all come together and share a happy moment. This always takes place in every third week of December.
Building/construction Project.
ROHU has attain a piece of land in Walukuba west Menya Road Plot 6A and on this land we have embarked on building properties, we have started with a rental apartment a building with four apartments each two rooms (Bed room, sitting room, toilet, birth room and a small kitchen. All this is to help generate income towards our activities after accomplishment.