Programs - Resurrection of hope Uganda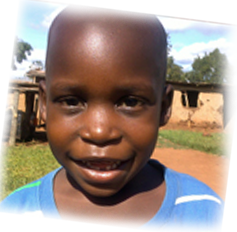 Feeding Program.
The children in the streets of Jinja have gone days and nights without enough to eat, many children are becoming weak and malnourished. This leaves them more vulnerable to many body illnesses hence often living in heartbreaking conditions. So ROHU has come up with a feeding program every Monday, Thursday and Friday of the week of providing food and water to drink to these children. Remember with you donation of only $40 a month you help provide food to these children.
Medical/Outreaches Clinics.
Medication is for both the adults and children the only access point they have to healthcare and treatment options. On a daily basis we regularly treat people for Malaria, Typhoid, toothaches, eye and ear problems, STD's like Candida, syphilis, and for more complicated illness/ sicknesses we recommend them to health centers and hospitals we are working with like Jinja Regional referral hospital and Buwenge hospital. It coasts $350 every time we go for these medical outreaches and these are done twice a month.
Malaria (Mosquito net) Outreach Program.
Today 3.3 billion people half the world's population is at risk of Malaria, a disease transmitted by mosquitoes. In Uganda insecticide treated mosquito nets have proven to be one of the most effective was to fight the epidemic. ROHU has embarked on a complain of providing mosquito nets to every child and house hold in our communities of operation, providing indoor residual spraying and educating/ sensitizing about malaria and how to keep our communities malaria free.
We have an ongoing complain called 1000 mosquito nets to 1000 children and so far we have given out 100 mosquito nets to 100 children and still looking forward to giving out more in the future.
Each mosquito net costs only $15 dollars and you can be part of this complain by sending in your donation through our donate page on this site.